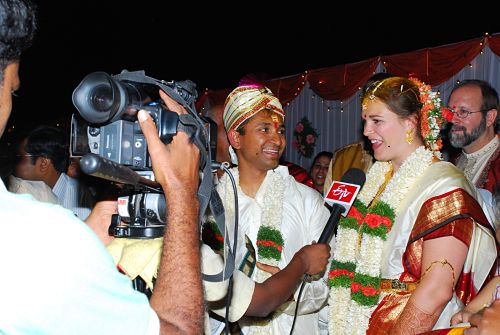 Author Bio (downloadable pdf | view online)
Praise/Reviews
I've had the good fortune of engaging early readers to edit and comment on my manuscript, pre-publication. Click here to see what some of them are saying!
Interviews
Please visit my contact page to schedule an interview. I've also uploaded an Author Q&A that you can view at any time.
UMass interview with Samm Smith: Interview 
Video
In addition to the materials included above, ETV Hyderabad covered our wedding in Hyderabad. The photo above was taken after the ceremony. I have requested a copy, but archived material can be challenging to obtain in India. Hopefully we'll be able to recover it and share it with you here!